2013-06-22

SPVHD
Smartport Virtual Hard Drive
An external USB solution for the Apple II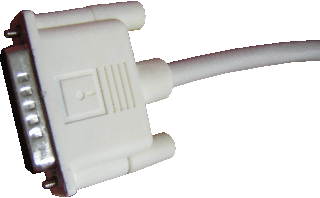 1 Introduction
2 Overview
3 History and News
4 Offers
5 Compatibility
6 Benchmarks
7 Evolutions
8 Floppy Drives
9 Thanks !
0 Licenses
A Donations

This project is providing a mass storage to the Apple //c (except the ROM 255 version), the only Apple II without expansions slots. The external floppy connector of Apple II, aka smartport, is exploited to its best to reach this goal. The resulting device allows the Apple II to view the content of an usb device as one or more hard disk.
Each hard disk seen by the Apple II is a simple file stored into the FAT filesystem of the usb device. Each of these files is a complete image of a hard disk, and is managable on your usual pc trough the
CiderPress
software. Of course, a file could be a floppy disk image as well, but protected floppy disk can't work that way. The remaining space on the usb device is still available for other use, so you don't need to dedicate the usb device for the Apple II.
On your Apple //c, you would be able to start your applications quicker without the assle of floppy swaps.
On your Apple IIgs, it will provide a very convenient mass storage at least, and the same advantages as for the Apple //c if you don't have an internal mass storage.
In all cases, you would be able to share yours files quickly and easily with modern systems as well as with others Apple II.

The SmartportVHD in action on the left, Mousedesk discovering a 32 MBytes unit on the right: